Challenge: Energy Savings
Solution
Kiln car optimizations, achieving up to 40% energy savings
How do we do it?
The design of the wagon has a direct impact on its energy consumption.
We propose the best combination of our pressed and extruded parts with the appropriate insulating products.
Solution
Excellent products with 
high resistance to thermal shock, mechanical strength and atmospheric attack.
How do we do it?
A combination of pressed and extruded cordierite products 
adapted to the requirements of the following installations:
1

Facilities with cycles of

less than 24 hours

2

Installations with cycles of

over 40 hours and high loads

3

Facilities with

aggressive atmospheres and chemical attacks
Challenge: Increased productivity and optimisation of maintenance
Solution
We design the kiln car for maximum capacity and simplicity of maintenance.
How do we do it?
To increase productivity we decrease the height of the refractory lining which allows us to increase the brick load. We optimise the maintenance by proposing the minimum number of different parts/positions per kiln car.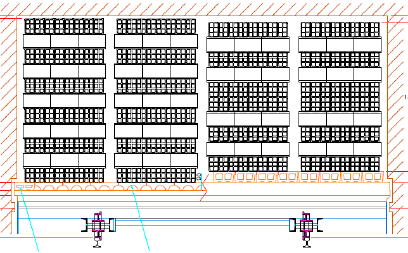 11

rows of bricks

10

rows of bricks
Technological Proposals
To achieve those solutions Teide choose the optimise manufacturing technology for each kiln car piece.
Structural Ceramics
VTP

ALL
PRESSED

maximum durability 
and impact resistance.

VPX

MIXED
EXTRUDED/PRESSED

High resistance 
for loading without support elements.

VMX

MIXED
PRESSED EXTRUDED

Perfect balance 
of weight, 
quality and price.

VEX

ALL
EXTRUDED

Economy 
and lightness.

VNT

WITHOUT
PLATES 
FLOOR

Maximum energy and economic efficiency
Kiln cars for sanitaryware and porcelain plants
Made from a 
combination of hand-made, pressed and extruded pieces and manufactured in grades of cordierite with multiple densities.
Maximum Durability, lightness and low density to get top savings.
VSA
SANITARY KILN CAR
VPO
PORCELAINE KILN CAR
TEIDE virtual conference: Top refractory solutions for ceramics